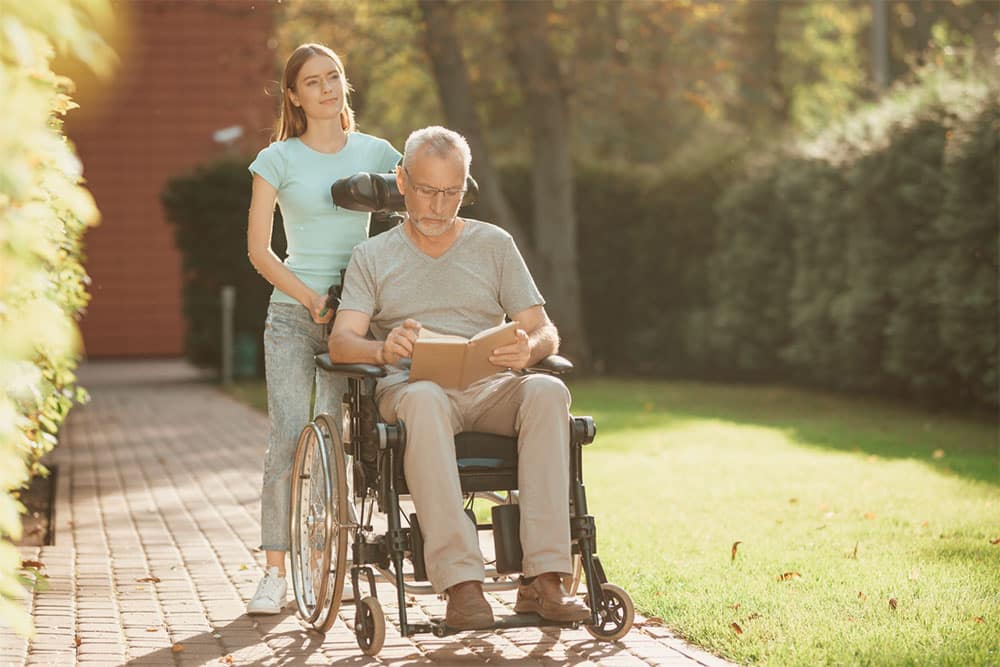 Based on Quality, Commitment, Loyalty and Everyday Needs.
Golden Way Home Care takes pride in providing services to your love ones while they are in hospitals, nursing homes and/or while at home. Whether recovering from a sickness, injury, or coping with a life limiting illness let Golden Way allow you the comfort of providing a skilled employee to assist while you or your family member recuperates.
Because sometimes you need a hand…
Our services are available 5-24 hours a day, seven days a week with Live-In Care.
Safety & Security
Assistance with Grooming and Personal Care
Bathing
Care for Alzheimer/Dementia
Medication Reminders
Organize Incoming Mail
Letter Writing
Answer the Telephone
Make Appointments
Supervise Home Deliveries
Light Housekeeping
Laundry Service
Trash & Garbage Removal
Assist with Pet Care
Change Linens
Make Bed
Meal Preparation
Meal Planning
Monitor Diet & Eating
Grocery List Preparation
Organize Refrigerator
Organize Food/Supplies
Grocery Shopping
Visit with Friends/Family
Prescriptions Runs
Escort to Appointment
Escort on Shopping Trips
Accompany to Church
Golden Way is licensed by:
Golden Way is licensed by the State of North Carolina's Department of Health and Human Services Division of Health Services Regulations for both In-Home Aide and Companion, Sitter and Respite services in Beaufort, Bertie, Craven, Dare, Hyde, Martin, Pamlico, Pitt, Tyrrell, and Washington.
We are also approved providers of:
→

Medicaid for Personal Care Services (PCS)

→

Community Alternative Program (CAP-DA) Services